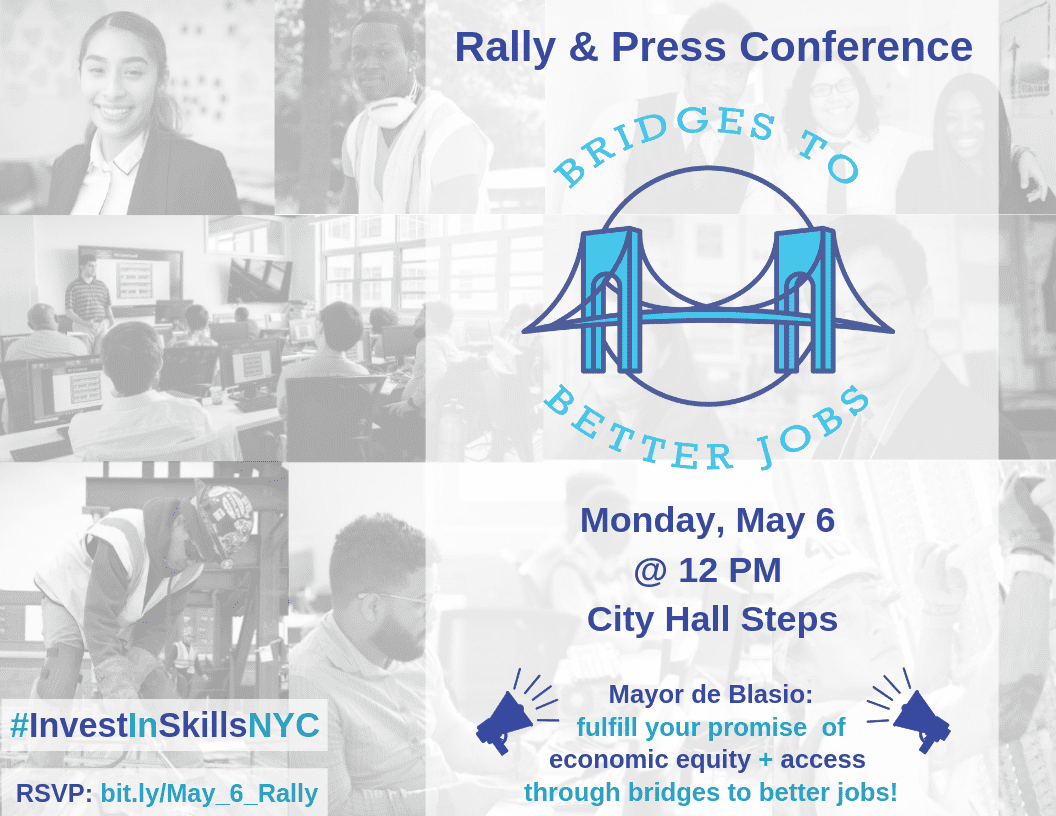 Invest In Skills NYC and our champions on the City Council – Councilmembers Antonio Reynoso, Carlina Rivera, Ritchie Torres and Mark Treyger – will be holding a press conference on the steps of City Hall on Monday, May 6th at noon to call on Mayor Bill de Blasio to invest $70 million in bridge programs in the budget, fulfilling a promise from 2014. 
This is a decisive moment for NYC's workforce community and demonstrates how critical our collective advocacy and services are in creating equity and access to opportunity for all New Yorkers. In order to secure this much-needed and long overdue investment in our clients and communities, we must come together and show the strength of our field and unified voice.
Join us on Monday at City Hall and online at #InvestInSkillsNYC.
Bridges to Better Jobs Press Conference
Monday, May 6 @ 12 pm (arrive by 11:45 am)
City Hall Steps
RSVP here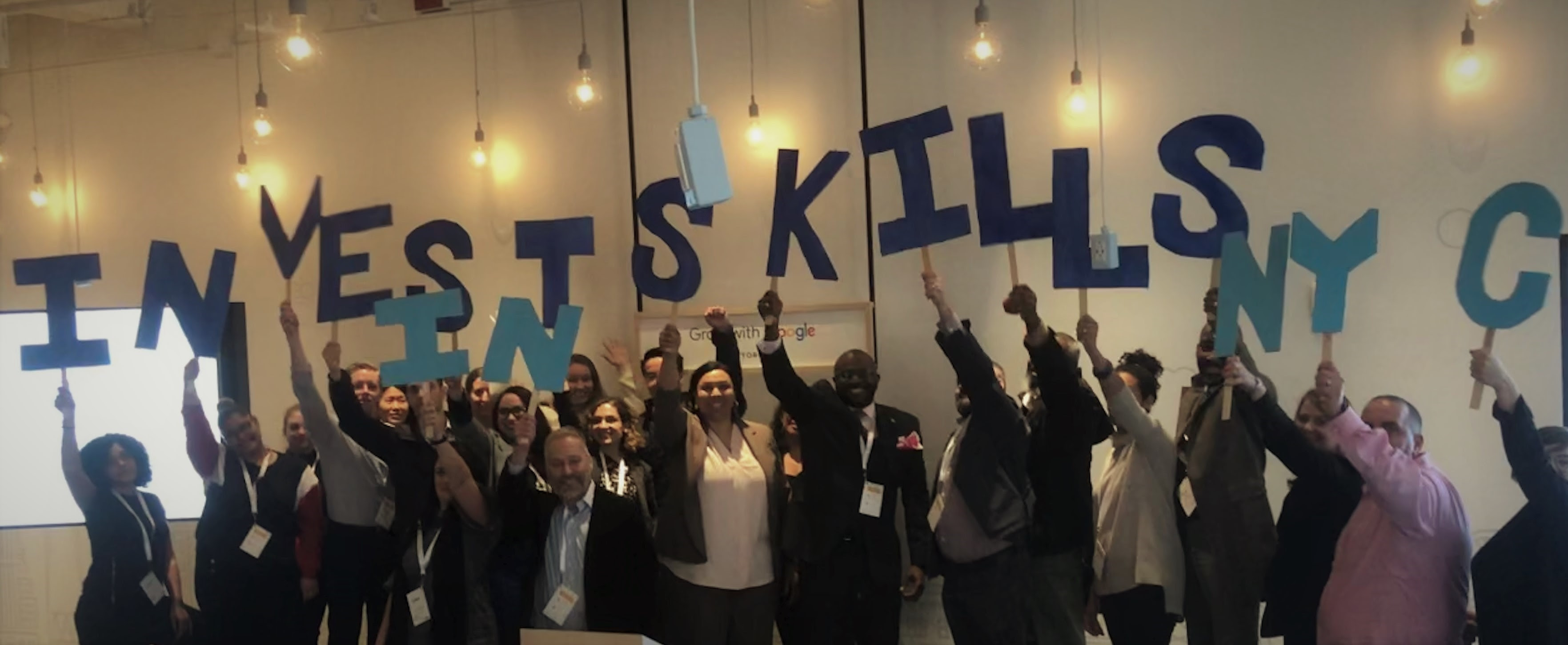 Bridge programs are vital today because while New York's economy is growing and creating new opportunities for skilled workers, far too many of our constituents are shut out of this economy because they lack the foundational skills to pursue technical training, college courses, or a skilled career.
A large share of the City's workforce system clients, fall within between a 6th and 10th grade reading level, including an estimated 20 to 25 percent of HRA's Back to Work clients, 40 to 50 percent of DYCD's Out-Of-School Youth clients, and 20 to 30 percent of adult clients served by DYCD, , locking them out of many programs and job opportunities. An additional 15 to 30 percent of these client populations test at fifth to seventh grade literacy levels. From our survey of 26 workforce training providers, we found that approximately 23% of applicants are either being turned away from their desired occupational training programs or have to be re-directed to a low-skill job, bridge program or other services or due to their low reading and math skills.
Learn more about the value and impact of bridge programs in helping low-skill jobseekers obtain the academic credentials, experience, and technical skills required to advance into skilled training or secure entry-level work  here. 
Contact Annie Garneva at agarneva@nycetc.org or 908.578.6013 with any questions.