City Year New York's Mission
"As tutors, mentors, and role models, CYNY AmeriCorps members partner with classroom teachers to provide one-on-one tutoring, small group instruction, and skills coaching to students."
City Year New York's (CYNY) mission is to help students and schools succeed, in addition to ensuring the professional development of the AmeriCorps members who dedicate one year of service.
Working in elementary and middle schools across four boroughs in NYC, City Year New York partners with systemically under-resourced schools, where many students do not have access to the learning environments and resources they deserve due to systemic inequities that disproportionately affect students of color and students growing up in low-income households.
CYNY AmeriCorps members range in age from 18-25 and have career interests in a variety of fields, including the education sector. About 28% of City Year AmeriCorps members go on to become teachers themselves. During their year of service, CYNY AmeriCorps members form positive, developmental relationships with their students, encourage them to come to school every day, and provide evidence-based academic and social-emotional supports that help students persevere through challenges, build on their strengths, and thrive.
As tutors, mentors, and role models, CYNY AmeriCorps members partner with classroom teachers to provide one-on-one tutoring, small group instruction, and skills coaching to students. They also plan enrichment opportunities and school events that nurture a safe, engaging, and welcoming learning environment for everyone in the school community.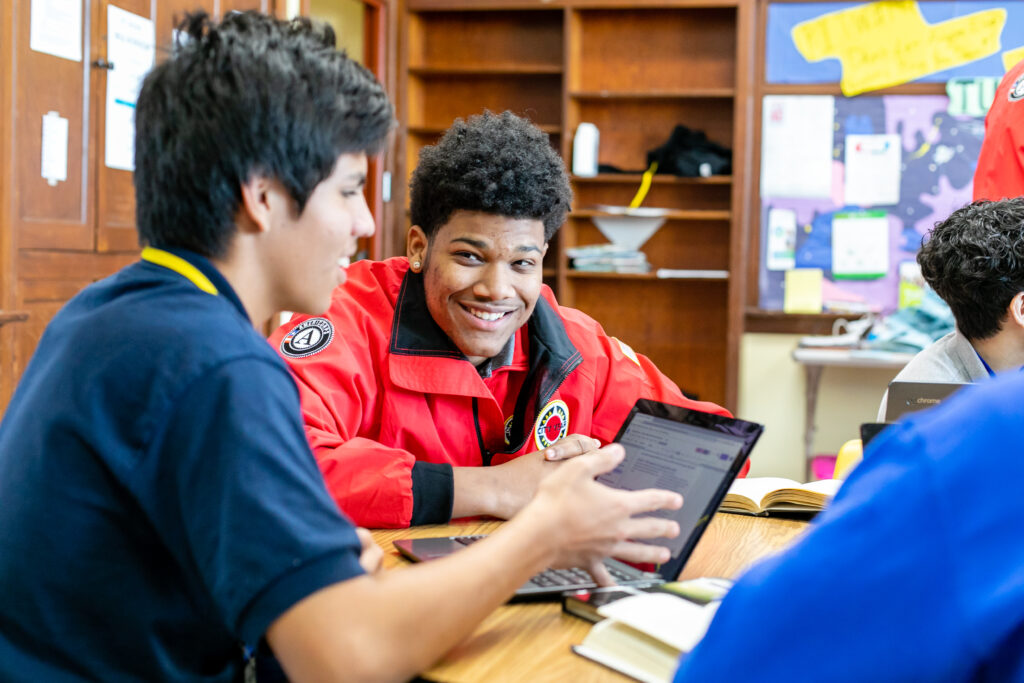 Covid Response
During the height of the pandemic in New York City when schools were closed, CYNY AmeriCorps members pivoted and adapted to the virtual space to support partner teachers and schools by leading virtual breakout rooms, making phone calls to students and families inquiring into technology access and encouraging students to log on, and offering virtual office hours to help students with class assignments. Enrichment activities, warm-ups, and video messages created and led by AmeriCorps members during this time focused on social-emotional learning and skills, and fostered inclusive spaces that acknowledged and validated students' experiences.
Students in NYC and beyond have experienced heightened levels of stress and trauma over the last few years as a result of the pandemic, and integrated academic and social-emotional supports that holistically and robustly support their learning and development, especially for BIPOC children and their families who were disproportionately impacted by the pandemic, are desperately needed in local schools.
In response to this need, CYNY is focused on what research in trauma-informed care has identified as four main components that tend to help students heal and to ultimately be more academically engaged: building connections with students; creating psychologically safe classroom spaces; engaging students in personally meaningful activities in which students have both "voice" and "choice;" and helping students to build social and emotional competence.
Through CYNY's new partnership with Deloitte, AmeriCorps members and recent alumni received 19 full-time employment offers from the company.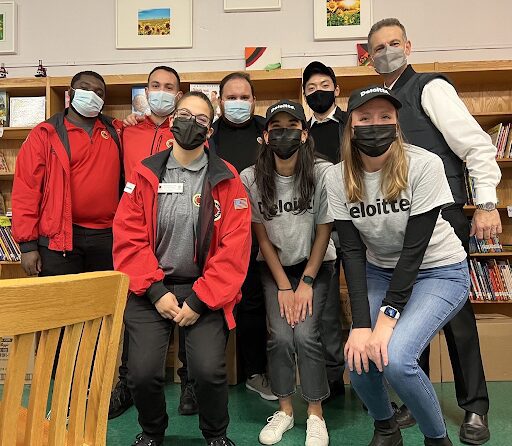 Most recently, City Year launched a pilot with Deloitte offering tailored support to AmeriCorps members, including information sessions, resume/cover letter workshops, case study preparation sessions, and interview coaching, with wraparound support from Deloitte professionals and City Year alumni working at Deloitte. So far, they've seen over 230 AmeriCorps members and recent alumni attend an information session for employment with Deloitte, followed by 19 full-time employment offers from the company. CYNY plans to build on this work as they work closely with employers to develop programs that lead to employment.
Get Involved
If you are interested in learning more about being a City Year New York AmeriCorps member (or know someone who might be interested), you can reach out to Kymani Hayden at khayden@cityyear.org.
And if you or your employer are interested in partnering with City Year New York you can reach out to Alison Lee, Corporate Partnerships Director, at alee14@cityyear.org.

Stay up-to-date on City Year New York on Twitter, Instagram, and LinkedIn!