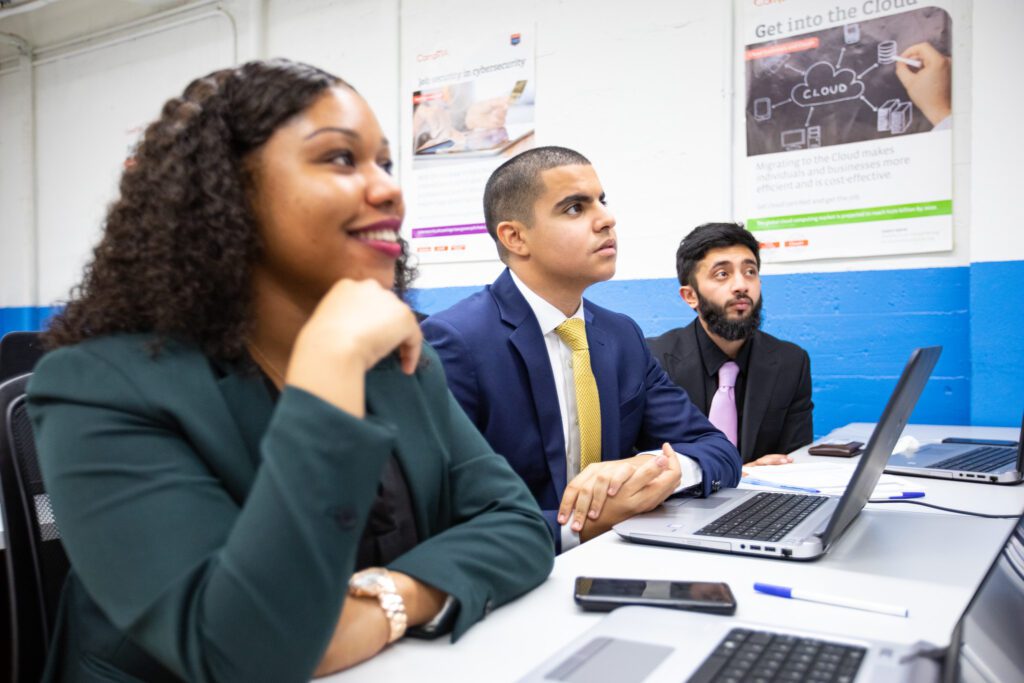 City Advocacy
Stay up-to-date and participate in city level advocacy efforts by attending discussions that inform policy, giving testimony at public hearings, joining sign-ons, and more.
State and Federal Advocacy
Work with NYCETC as we work with our State and Federal workforce partners to advocate and inform policy discussions.
Engage with NYC Elected Officials
Learn more and connect with your NYC-based local, state and federal representative through member-only lobbying events.
Programs and Events
Complimentary invitations to monthly member programs and events, including roundtables and advocacy trainings.
Business Engagement
Connect with local business leaders through our events to better inform your organization's programming and strategies.
Access to Philanthropy
Join in on the conversation with funders at our programs and events.
Organizational Spotlights
Reach a larger audience by sharing programming news, job postings, and member spotlights through our Workforce Weekly newsletter.
Technical Assistance
Assistance on a variety of workforce development issues, policy issues, and funding opportunities.
Networking
Connect with 200+ diverse organizations committed to workforce development within our Coalition network.
Membership Types & Rates
General Membership
Open to New York City employment and training direct service providers. Only general members are eligible to serve on the NYCETC Board of Directors and vote in general elections.
Rates
Annual pricing based on your operating budget:
Over $250,000: $250
Over $500,000: $400
Over $1M: $700
Over $5M: $1,500
Over $10M: $2,000
Over $15M: $2,500
Over $20M: $3,000
Over $25M: $3,500
Associate Membership
Open to government agencies, employers and intermediary organizations who do not provide employment and training services directly.
Rates
Employers Partners: $1,000
Government Agency: $500
Intermediary: $500