Custom Collaborative's Mission
"Custom Collaborative envisions a world in which all women possess the skills, confidence, and agency to design their futures and contribute to a sustainable world — regardless of race or socio-economic background."
Custom Collaborative is a New York City-based entrepreneurship and workforce development organization that trains, mentors, and advocates for and with no/low-income and immigrant women to build the skills necessary to achieve economic success in the sustainable fashion industry and broader society.
This work is achieved through three avenues: the Training Institute, Business Incubator, and Fashion That Works, a worker cooperative development program.
The Training Institute offers a 15-week training program that specializes in teaching women how to construct made-to-measure clothing and personalized accessories for all body types.
The Business Incubator provides Training Institute graduates and emerging fashion businesses with business plan execution support, job placements, and other services.
Fashion That Works is a worker-owned sewn-goods cooperative comprised of Custom Collaborative Training Institute graduates.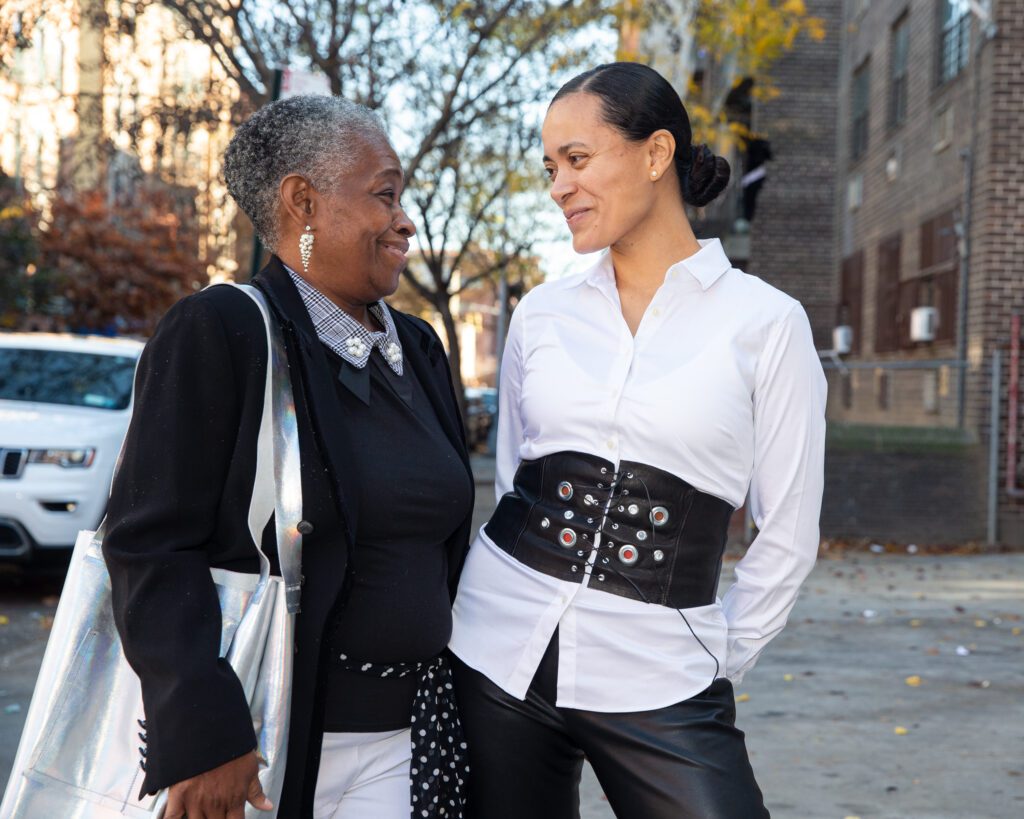 Adapting to the Needs of New York City
In 2020, Custom Collaborative piloted a paid apprentice program for three graduates of their Training Institute with Mara Hoffman, supported by the Slow Factory Foundation, the United Nations Office for Partnerships, and Swarovski. This strategic partnership was launched to create an equity-centered social science training program to support women from low-income and immigrant communities to work toward building a more equitable fashion industry. Apprenticeship programs like these, provide workplace learning experiences that benefit participants and employers alike; allowing employers to attract traditionally marginalized candidates and providing participants with hands-on experiences that are not dependent on their professional networks or social capital.
Undeterred by the constraints of the pandemic, apprentices were trained on technical design and career readiness and were provided wellness education via Zoom. Industry professionals, including two material scientists, were brought in to share their expertise and facilitate discussions about empowerment, self-esteem, and economic independence.
From that pilot, Custom Collaborative built a robust annual apprenticeship program that was recently launched and aims to pave the way for increased gender, racial, and economic equity and greater leadership inclusion. Partnering with Foundation CHANEL, Custom Collaborative is now able to provide paid fashion apprenticeships with premiere organizations such as the Embroidery Studio and Atelier Amelia.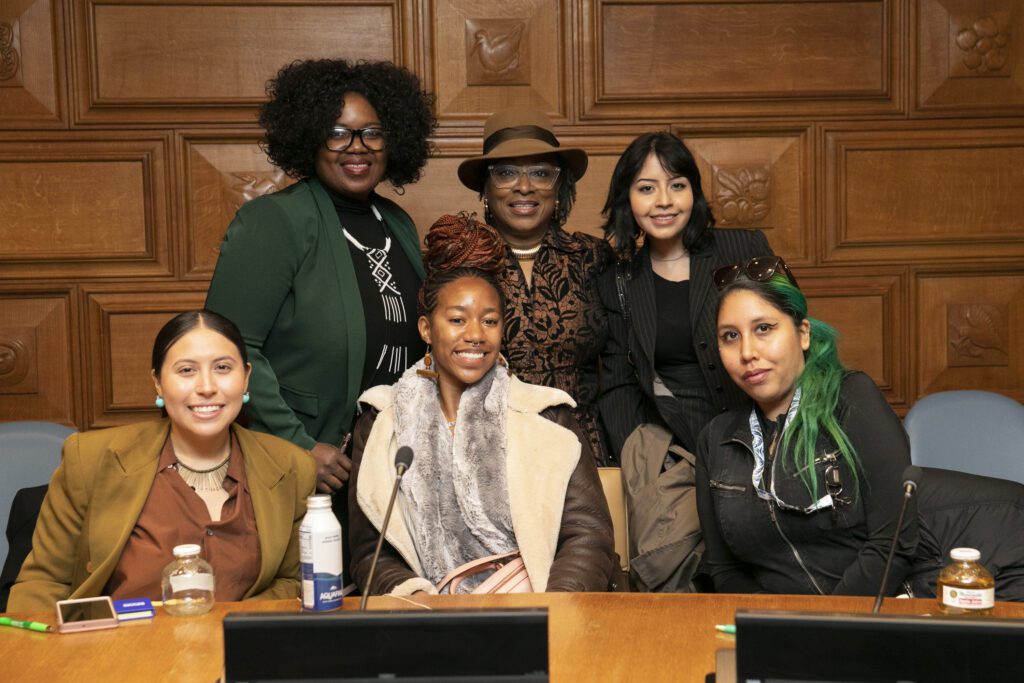 Expanding the Identity of Sustainable Fashion
Launched in 2016, Custom Collaborative's Training Institute has graduated more than 75 women, hailing from over 20 nations, providing each with the technical and practical expertise needed for a successful career in fashion design.
"I have always felt that when we're talking about sustainability, unless we're talking about sustainable and fair wages for people, then it's not a whole conversation. We can't just talk about the planet if we're not talking about the people on the planet who are making these clothes." – Ngozi Okaro, Executive Director of Custom Collaborative
Featured for their commitment to sustainability, Custom Collaborative was celebrated by BAZAAR and Vogue Business for serving as a "blueprint for the fashion industry's [commitment to] diversity and inclusion."
Training Institute participants, called residents, are trained in the art, craft, technique, and business of garment making. Over 15 weeks, the program emphasizes a myriad of fashion business basics including marketing, sourcing, ethical manufacturing, and sustainability, along with personal finance.
There seems to be no limit to the opportunities that Custom Collaborative provides to graduates. In addition to traditional, in-demand roles in fashion, such as seamstress and designer, residents may also explore opportunities in graphic design, illustration, social media marketing, among other careers. Leadership development and entrepreneurship training have been strategically woven into the very fabric of the program design, capturing the idea that the best employees are those that are also trained as owners.
After graduation, residents may take advantage of Custom Collaborative's Business Incubator, which provides additional resources to participants and community members, such as job placement, mentorship, internships, business consulting, and advanced training.
Get Involved
Apply for their Programs: Training Institute, Business Incubator, and Fashion That Works Cooperative.
Become a Business Partner: Custom Collaborative welcomes support from corporate and small business partners that share their vision of creating a healthier, sustainable and more equitable fashion industry.
Become a Women's History Month 2023 Ambassador: Custom Collaborative recently launched initiatives in honor of Women's History Month and are welcoming ambassadors to post/repost their campaigns, updates, and fundraisers.
Shop Custom Collaborative: Purchase sustainable fashion from creatives of all backgrounds.
Stay up-to-date on Custom Collaborative on Twitter, Instagram, and LinkedIn; and sign-up for their newsletter.