"Founded over 100 years ago in 1917, ICD has served more than a quarter of a million people."
ICD's Mission
The Institute for Career Development (ICD) is New York City-based nonprofit organization whose mission is to empower youth, adults, and Veterans with disabilities to prosper and thrive through advocacy, career training, and employment services. Through its work, ICD seeks greater economic mobility for individuals with disabilities and advances a more just, inclusive, and diverse work environment for all people.
Founded over 100 years ago in 1917, ICD has served more than a quarter of a million people and continues to pioneer customizable education and employment services for hundreds of Veterans and people with disabilities each year. At no cost to participants, ICD offers vocational evaluation and career exploration services, work readiness training, licensed vocational training programs that result in industry-recognized credentials and certifications, and full-scale employment services that connect youth and adults alike with the internships and jobs they need to jump start a career. The vast majority of ICD's participants come from some of the most underserved communities in New York City, and face a number of other barriers, including systemic racism, ableism, histories of substance abuse, incarceration, and homelessness, all of which impact their ability to attain and sustain employment.
"Thanks to ICD, I feel prepared and know that I have the knowledge, confidence, resources, and support that I need to succeed."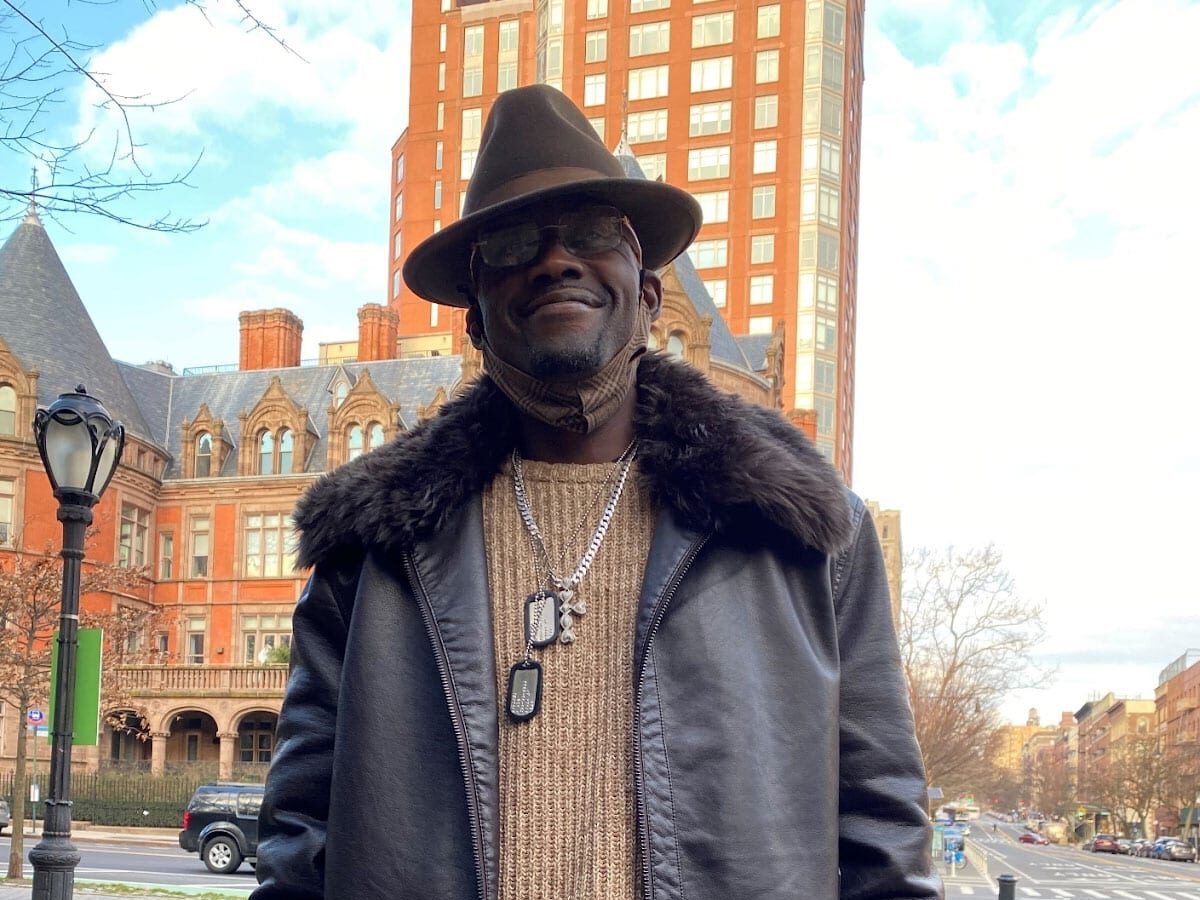 Harry F. is a recent graduate of ICD's popular Cisco Certified Network Associate program, the first of its kind created specifically to meet the training needs of individuals with disabilities. In a recent interview, Harry was beaming as he said, "my background in avionics from the National Guard, combined with the robust training that I received at no cost from ICD, has positioned me for a great career in IT. Thanks to ICD, I feel prepared and know that I have the knowledge, confidence, resources, and support that I need to succeed." Harry is now interning at the New York City Human Resources Administration.
Covid Response
Given its start in the wake of WWI, ICD is no stranger to responding to crisis with innovation and impact, so it should be no surprise to hear it found new ways to deliver programming to participants when the city faced widespread COVID-19 shutdowns. ICD was able to rapidly pivot its traditionally in-person services to fully remote operations and virtual instruction. And thanks to funding secured from The New York Community Trust and other private organizations, ICD was able to provide participants with the technology needed to engage in online programming. ICD also partnered with the Robin Hood Foundation to deliver direct cash relief to its participants for essentials such as groceries, unpaid bills, transportation, medical expenses, and shelter.
After months of diligence, persistence, and dedication on the part of participants and frontline staff, ICD held its first-ever virtual graduation in August 2020. Over 100 students attended, some of whom participated during a lunch break from their essential worker positions. Thankfully, ICD has since been able to reopen its doors, and is now proudly using a hybrid model of online and socially distanced in-person services to train New Yorkers in various fields of work, including: Building Repair, Custodial, Security, IT, Human Services, and Office Technology. The new and improved model is here to stay and was one of the few bright spots to emerge as a result of COVID-19 disruptions. With a focus on hands-on learning, industry-recognized credentials and certifications, and real-world work experience through internships, ICD's programs continue to produce highly qualified and marketable candidates for in-demand jobs.
"The U.S. workforce benefits when people with disabilities are included."
ICD In Action
Susan Scheer, ICD's Chief Executive Officer and a "workforce warrior" according to InnovateLI, is on a mission to bring recognition to the role that individuals with disabilities must play in rebuilding a post-COVID-19 workforce. In her commentary for Gotham Gazette she wrote, "The U.S. workforce benefits when people with disabilities are included…It is time to make more adjustments to bring all people into the economic mainstream. It is time to recognize the contributions of people with disabilities to the newly adapted economic and cultural landscape and build on them to benefit everyone."
Putting these words into action, ICD released a report in late 2020 identifying challenges and opportunities for individuals with disabilities to access jobs in the fast-growing technology sector. The report – titled "Opportunities for Pathways & Collaborations: Creating a Pipeline of Individuals with Disabilities for Employment in the Technology Sector" – offers practical recommendations for employers, training providers, and policymakers to tap into, develop, support, and draw upon the underutilized talents and capacities of individuals with disabilities.
Looking into 2021, ICD has plans in motion to expand the scope of its services and impact, including an all-Veteran cohort for its Cisco Certified Network Associate program and additional IT training offerings, including CompTIA A+, Salesforce, and Software/Application Development, just to name a few.
To learn more about ICD's impact and how you can be involved, please visit their website, Facebook, and Twitter.