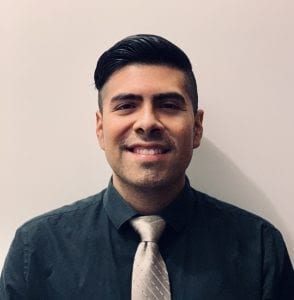 Prior to joining NPower, Alex Cortes was supporting his family as an Uber driver. "NPower has provided me with the tools I need to succeed in my technical career. The staff goes above and beyond- more than just helping students get technical certifications. Instead, they provide the soft skills needed to excel in a corporate environment. The support and encouragement I received is unparalleled. I owe NPower a lot!" Through NPower, Alex secured a technical position in customer support at Bloomberg earning almost double what he did prior to his enrollment in the program.
NPower creates pathways to economic prosperity by launching digital careers for military veterans and young adults from underserved communities, with programs across the country and two locations in New York City – Fort Greene, Brooklyn and East Harlem, Manhattan. When the pandemic began in March, NPower pivoted quickly to a synchronous, virtual training environment for its Tech Fundamentals program, a free 23 week program that introduces participants to the basics of IT with real-world application and credentials. Instructors adapted the core program curriculum to include new modules that further prepared students to work in remote settings and all professional development, such as career coaching and corporate volunteer activities with employer partners such as Verizon, Citi, KPMG, Bank of America and many others were now offered virtually.
The pandemic has highlighted the extensive digital divide and lack of virtual resources that exist across New York City's communities, which poses a particular challenge for workforce clients. In a study of the workforce sector at the beginning of the pandemic, NYCETC found that 13% of clients across the workforce system do not have a device and/or an internet connection, with that figure rising to 36% of participants among small and mid-size organizations, which usually support more vulnerable populations with higher barriers to employment. To ensure continuity of training and in recognition of this digital divide, NPower provided its students with laptops and internet access.
However, the transition to remote learning and working has meant that many of NPower's employer partners no longer have the capacity and/or funds to support paid internship opportunities, which are a critical addition to NPower technical training. In order to provide students with worked-based learning experiences, NPower collaborated with CoLabL to provide project-based practice, with NPower's National Instructor Institute developing special technical training modules that aligned with the CoLabL training to offer students a robust curriculum. Approximately 67% of NPower's recent graduating students obtained a traditional internship experience or were directly hired after completing their training, with the remainder participating in the alternative internship experience. Similarly, NPower has seen a sharp decrease of about 50% in job placements, with the job market currently showcasing a higher demand for more skilled rather than entry-level tech professionals to accommodate an increase in remote-based work opportunities. In response, NPower is shifting its job placement strategies, helping alumni obtain virtual technology roles, and identifying opportunities within sectors that have the capacity and need to adapt to the new environment, such as colleges that must also pivot to online content delivery models.
"The economic dislocations created by the pandemic mean NPower and our colleague organizations are more important than ever," said Helen Kogan, Executive Director of NPower NY. "Workforce development organizations are in a position to make bold moves in the future based on COVID-19 fast-forwarding remote working environments and the needs related to this change. We have an opportunity to change the outcome too often associated with recessions: the poor and working class become further disenfranchised and the income inequality gap widens."
Recognizing that COVID has erected a number of challenges for students beyond the educational component, NPower has established an emergency fund to help students with immediate needs such as food and housing security, internet access, and computers when necessary. Since the start of the pandemic, NPower has seen nearly 40% of currently enrolled students reporting job losses, reduction in wages, difficulty managing rent and bills and/or food insecurity due to COVID-19. New support mechanisms include a weekly quarantine support group and partnerships with local public agencies and community-based organizations to deliver wraparound supports for physical and mental health, housing, and access to public benefits.