NYCETC's Member Spotlight series introduces our readers to the wide variety of workforce programs and services that our members offer across the five boroughs, highlight the ways in which organizations have shifted their services to best support their clients and communities during the COVID pandemic and within the post-COVID economy. This week we focus on Reel Works.
If you'd like to be featured in our Member Spotlight series, contact Stephanie Birmingham at sbirmingham@nycetc.org.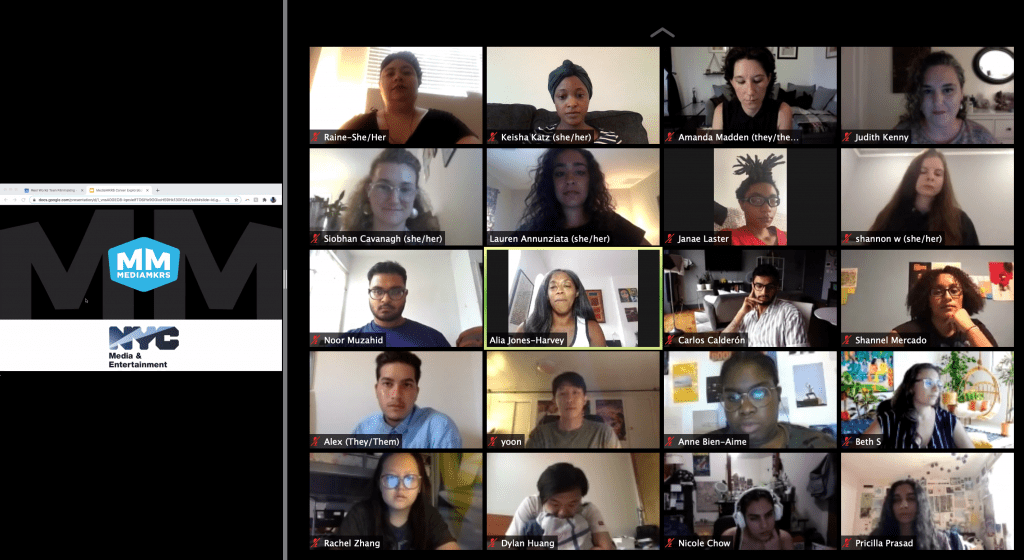 Reel Works is an arts education nonprofit that was founded 20 years ago to serve New York City based youth and young adults who live in underrepresented communities and/or who do not have access to arts education. The organization began in 2001 at the Prospect Park YMCA with approximately 15 students, and has grown to help over 6,500 young professionals find training with industry professionals and jobs in entertainment to date. Reel Works offers free in school and after school programs that pair teens with professional filmmaker-mentors to create original short documentaries, narrative and experimental films. Additionally, Reel Works' MediaMKRS program offers training and digital badging to prepare talented New Yorkers for careers in media and entertainment. MediaMKRS aims to provide an avenue for both traditional and non-traditional students with production experience and hands-on skills to more effectively demonstrate their skills and abilities to potential employers through digital credentials.
When the pandemic started just over a year ago, Reel Works moved all of their filmmaking classes and work readiness training to be completely remote. In addition, they successfully placed MediaMKRS Career Exploration students in 75 remote internships, and enrolled 158 CUNY students and Reel Works alumni into their Career Exploration program. Their job training programs also went remote, and were able to successfully run two Post Production Coordinator job trainings with WarnerMedia Access for individuals in NY and LA.
One challenge during this pivot was that filmmaking can be highly technical and many students desired experience working on production sets. Many sets that were active at the time scaled back their crews significantly. Furthermore, for sets that would allow students to work as an intern or production assistant, they had to learn and help students navigate Covid-19 protocols.
Students served by Reel Works programs faced technological barriers, like access to equipment. Reel Works was able to provide them with cameras and laptops in order to still partake in filmmaking classes. Students directed films over Zoom and edited remotely.
Throughout all of this, Keisha Katz, Reel Works' Director of Workforce and External Partnerships, projects an increased shift from traditional education to skills-based credentialed learning, and believes more employers will recognize those skills. Katz concludes, "We're seeing a lot of interest in our digital badging work readiness curriculum and are hopeful other organizations may collaborate with us to adopt our model."
Learn more about Reel Works and their workforce programs on their website or connect with them on social @ReelWorks.