Mission
"Our programs are developed to empower boys and young men to share their strengths with the world. On their BCNY journeys, members acquire tools to demonstrate academic and emotional competence, discover their rich characters, connect to their communities, and feel confident."
The Boys' Club of New York (BCNY) provides diverse and inclusive after school and weekend programming to boys and young men aged 7 to 21 years. All boys are welcome, regardless of zip code, immigration status, or family income.
Whether a boy chooses to be in the art studio, the robotics lab, on stage or on the court, BCNY partners with members as they explore their diverse interests and acquire tools to reimagine masculinity and plan their futures free from stereotypes and gender norms.
Creating Impactful Summer Experiences for Youth
On August 3, 2023, NYCETC visited BCNY's Abbe Clubhouse in Flushing, Queens. The four-floor space was bustling with programming for all ages. Ron Britt, BCNY's Managing Director of Programs, gave us a tour of the various programs happening that day – swimming, basketball, high school application prep, studio art, and wellness meetings for both the young members and their families.
Carlos Vicente Sanchez, BCNY alumnus and former Summer Youth Employment Program (SYEP) participant, shared how BCNY supported him during his formative years and how the SYEP program prepared him for success as a college student. As a first-generation college student, he found BCNY's holistic, year-round programs, including high school and college access mentoring, immensely helpful. Through SYEP, he developed exceptional communication, patience, and teamwork abilities that allow him to thrive in college classes. After graduation, he plans to work in the finance sector and stay involved with nonprofits serving young New Yorkers.
This summer, BCNY is hosting a new cohort of SYEP teens to help run its programming and learn more about employer expectations and their own career interests.
In addition to meeting SYEP alumni and teens, NYCETC and Mr. Britt discussed the importance of individualized and holistic support for college access and alternative training paths, like training programs that lead to certifications and pre-apprenticeship or apprenticeship programs. With the post-pandemic increase of out-of-school and out-of-work young adults, especially young men of color, greater investment in community programs providing a multifaceted approach to college and career preparation like BCNY's programs, is essential. For more about BCNY's teen training programs, you can read more here.
The Boys' Club of New York's Abbe Clubhouse offers a variety of activities, including basketball, swimming, high school access, STEAM programming, art classes, homework help, tutoring, college and career support, and year-round wellness services to boys and young men. Each year, participants in the Summer Youth Employment Program play a crucial role in providing younger boys with meaningful and supportive summer experiences while also fostering their own professional growth.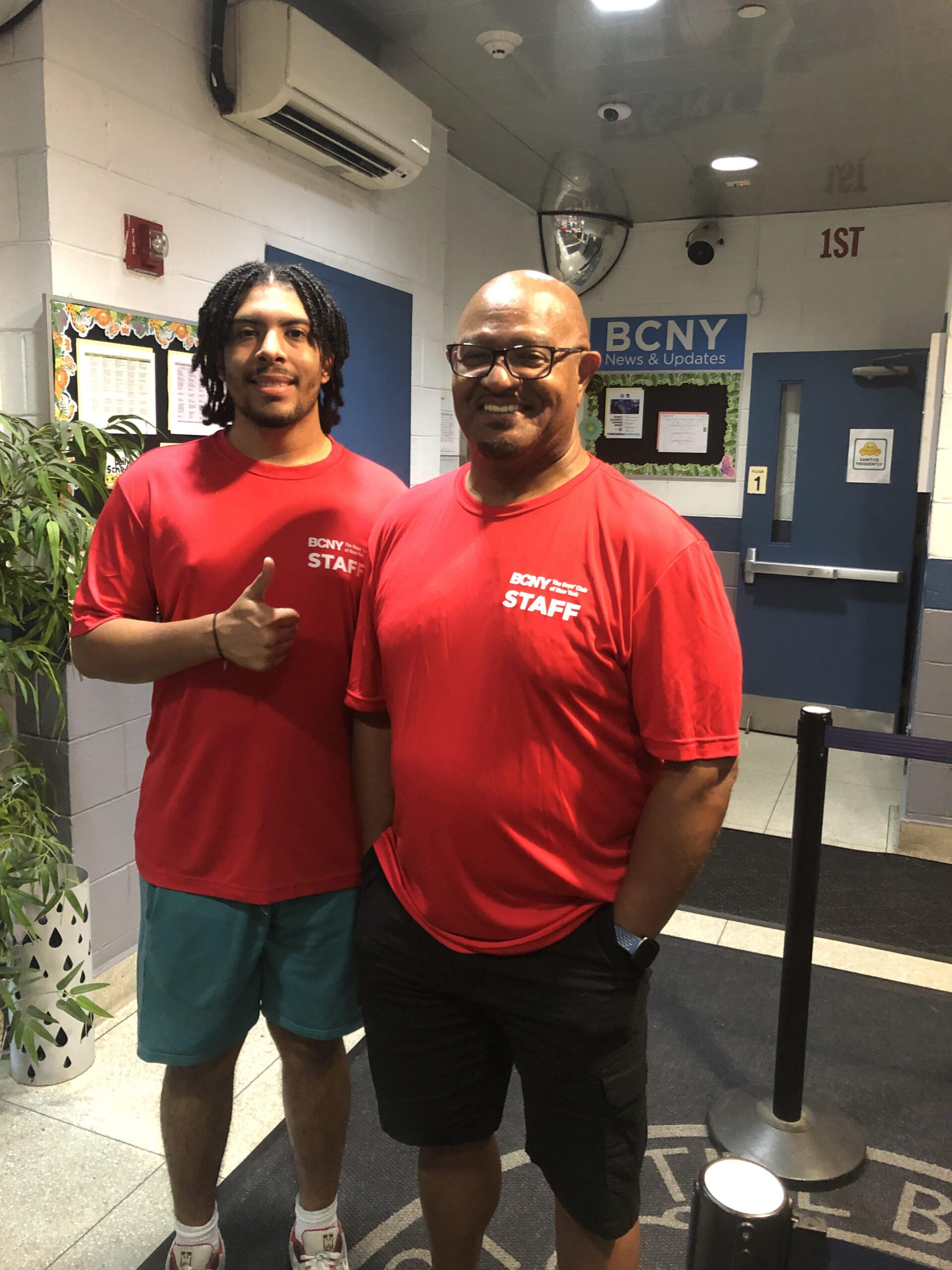 Ron Britt, Managing Director of Programs at the Boys' Club of New York in Flushing, has been working with young adults since the 1980s. He explained, "During that time, Henry Street Settlement in the Lower East Side partnered with BCNY for SYEP, which was primarily aimed at strengthening the Boys' Club's existing programming. When I arrived in Flushing in '92, SYEP helped fulfill an important demand for youth workers each summer when our clubhouse reaches its capacity with nearly 500 members, aged 7 years and up. Our partnerships with organizations like the Chinese American Planning Council and Queens Community House assisted us in connecting with young adults to meet this demand."
Get Involved
Learn more about BCNY's free, year-round programming in Flushing and East Harlem and follow their free expansion programming updates on social media. Providers that are interested in making referrals or partnering on programming, may contact Avita Bansee, BCNY's Managing Director of Communications and Partnerships at avita.bansee@bcny.org.
Stay up-to-date on BCNY's work through their newsletter, and on social Instagram, Facebook, LinkedIn, and Twitter.